What Is Wellness and How Does Chiropractic Care Help You Achieve It?
January 20, 2014 •
By John Olsen
"Wellness" has become a buzzword nowadays, especially with the recent introduction of the Affordable Care Act, which places high emphasis on staying healthy and reducing healthcare costs. The American Chiropractic Association defines wellness as "an active process that promotes health and enhances quality of life." I believe that in order for a person to be well enough to do the activities they enjoy, they must be given the correct tools to help them take charge of their health.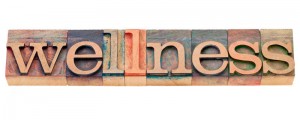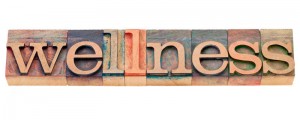 Let's talk about that stiffness in your neck that you attribute to "old age" when, in fact, you're only 36.  Because that stiffness becomes pain when you play tennis, you rarely play anymore.  You're starting to become sedentary (which is disastrous to your overall health) and you're not even 40 yet. The reality of this situation is that, likely, the abnormal motion patterns in your neck that cause that stiffness and pain can be corrected with a short course of treatment by a good chiropractor.  You can then return to the tennis court, and make a huge contribution to your entire well-being.
Chiropractic care focuses on disorders of the musculoskeletal system and the nervous system, and the effects of these disorders on general health. By treating the underlying issues, many symptoms resolve quickly. It is important to note a chiropractor's approach is drug-free; in addition to their expertise in spinal manipulation/adjustment, doctors of chiropractic are trained to recommend therapeutic and rehabilitative exercises.
If you're curious about how chiropractic care might help you on your path to wellness, give our office a call. We'd love to set up a consultation (free of charge!) for you to meet with me, and ask me any questions you may have.