This week, we will be saying goodbye to one of the best: Dr. Lauren Calabra. Since joining our office in April of 2014, she has been a valuable asset and will be greatly missed. Dr. Calabra has gone above and beyond what is usually expected at a chiropractic visit. Not only is she excellent with her adjustments, but she listens well to her patients' needs and gives at home exercises and creates a personal core building regimen for those that want one.

She will spend hours researching a particular patient problem and will send an email with her findings. She has been committed to each patients' wellness overall. Her services provided have enriched our office and brought in people otherwise skeptical of chiropractic care. Outside of the office, Dr. Calabra has been a part of running clubs around Nashville that many East End patients are members of as well. She has cheered on patients as they run, helped promote chiropractic care at the East Nashville Farmers' Market, and participated in many charity walks/runs on behalf of East End Chiropractic. She has been one of the best advocates for this profession. Dr. Calabra is moving on to other adventures and we are looking forward to hearing about all the new things that are coming her way. If you are a current patient of Dr. Calabra's and would like any forwarding information, please feel free to contact the office and we will be happy to provide that information to you. If you are new to chiropractic care or haven't seen a chiropractor in a while, we are still taking new patients. Please give us a call to schedule an appointment!
It is so easy to get caught up in the hustle and bustle of the upcoming holidays. So I'd like to take a moment to pause and share some THANKS for the good doctors at East End Chiropractic.
I have worked here for a little over two years. I am so thankful to Dr. Olsen for the opportunity to restart my work career. His dedication to this practice has been humbling and I give thanks for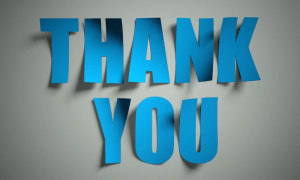 being able to be a part of such an inclusive and caring environment. Working at East End has also educated me on the importance of Chiropractic health and the benefits it provides for my whole body health. Dr. Olsen has encouraged me to listen to my own body as it tells me what I need a lot of the time. He is kind and caring and those qualities flow into his time with his patients.
Dr. Lauren Calabra (Dr. C!) has been a great addition to East End Chiropractic. Not only am I thankful for her friendship, I am also thankful for her knowledge of biomechanics and her dedication to educate herself for the benefit of her patients. She brings her expertise of Chiropractic care along with her athletic ability to give patients a well-rounded visit-not only do they leave with an adjustment, but they are given exercises to take home to help keep them strong and healthy. Her dedication is top notch and I have benefitted more than once from her stretches and manual adjustments. My gratitude for her being at East End is immense.
Both Dr. Olsen and Dr. Calabra make it easy to be thankful. If you've been on the fence about Chiropractic care; if you are wondering if it's worth your time and investment, I would gladly encourage you to come meet these two doctors. They will answer any questions you have and work with you to find the best solution to your health needs. I guarantee you will leave here full of thanks.
This weekend East End Chiropractic will be participating in a special event coordinated by some good friends of ours. There are many charities to choose to support and this Saturday we will be supporting the Walk for PKD at Shelby Park.

From their website:
Polycystic kidney disease (PKD) — one of the most common, life-threatening genetic diseases — strikes both adults and children. It often leads to the need for dialysis and a kidney transplant. It affects thousands in America and millions worldwide, who are in urgent need of treatments and a cure.
While there are ways to manage the disease, there is no known treatment or cure. The PKD Foundation is the largest private funder for PKD research. And the Walk for PKD is one way this foundation can raise money and awareness. All money raised helps fund fellowships to underwrite PKD research. Grant money is crucial to help start new research projects and test new ideas that can pave the way towards getting results and finding therapies and treatment to help PKD patients.
If you would like to join Dr. Olsen, Dr. Calabra and Meghan this Saturday in bringing awareness and funds to this amazing organization, register here.
East End Chiropractic will be hosting a booth and provide free spinal checks to all who are interested. We are so honored to join with our friends in the community to help those who suffer from this disease find hope as they move forward.
Details are as follows:
Walk for PKD
Saturday, October 31st at Shelby Park
8am: Check in and On-site registration for the 1 Mile Walk
9am: Penny kids dash
9:30am: Walk begins!
If you can't be there but would like to make a contribution, please follow the link above. We hope to see you this Saturday!