Meet the Doctor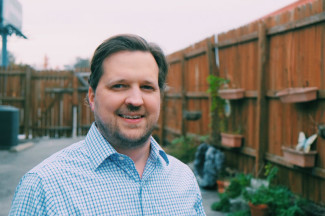 Dr. John P. Olsen
Chiropractic Physician
East End Chiropractic is directed by chiropractic physician Dr. John P. Olsen. Dr. Olsen is a graduate of Logan University's College of Chiropractic in St. Louis, MO. He is an experienced Doctor of Chiropractic and continues to keep up to date with the changes and advancements in the chiropractic field. His passion is for helping people who suffer from back pain, neck pain, headaches, carpal tunnel syndrome, pain/tingling in arms and legs, and increasing overall health by improving the integrity of the nervous system. Dr. Olsen is a member of the Tennessee Chiropractic Association and the American Chiropractic Association.
Dr. Olsen's wife, Erin, is a physician's assistant at a busy internal medicine practice in Smyrna, TN. They live in East Nashville with their two children, Alex and Amelia, and their energetic dog, Bindi.
We're proud of the rest of our team here at the office and we hope you'll take a few minutes to get to know us. We look forward to serving you!